Being bitten as I have been by the Big Fish Games bug, I grabbed another Collector's Edition game last night and, yes, played it through from beginning to end in about six hours.
Called Rite of Passage: Child of the Forest Collector's Edition, it's currently the second most popular PC game on BFG and, after my playthrough, I can certainly see why.
Advertising
What is the Story About in Rite of Passage: Child of the Forest?
The story, actually, was the first thing that grabbed me as it is a little more unusual than most.
The game is the sequel to Rite of Passage, a game I played last year and love. It begins in a town called Willow Ridge. But Willow Ridge isn't like any other town. In fact it's always dark and it's surrounded by a massive forest, a forest that, if you're not careful, can kill you. Why? Because the trees have come to life and they're out to get you.
The Great Lighthouse protects the town but when the lighthouse keeper disappears, a fire burns down the lighthouse and your husband goes missing, it's up to you to find out more about the history of Willow Ridge so you can not only get your husband back, but also save the town — once and for all.
Gameplay
Advertising
Developed by Mad Head Games, Rite of Passage: Child of the Forest is a pretty typical hidden object game. You look for hidden objects, you figure out clues and you play a series of mini-games. But where it differs from other games in the genre is, in this game, everything is connected to the story and connected very well, I might add.
What makes it even more interesting are the interactive hidden objects that, once you collect them, you can use to do things like lighting a cigarette lighter or sharpening a pencil. Cool, eh?
But the game gets even better once you realize there is a series of 20 achievements to collect, as well as acorns hidden throughout the game, forest fruits to collect and even morphing objects to find which, if you find any of these items, are all added to your achievements board — for a total of 39.
Features and Collector's Edition Extras
Personally, I loved the graphics in the game. They are so incredibly pretty and really add a lot to your feeling sucked into this strange, frightening world. The music too is lovely, and the voice acting is superb.
Gameplay includes four modes of difficulty from easy to hard and even one that makes the game completely customizable.
There is also a map you can use to jump from scene to scene, once you've collected the map pieces and assembled it that is.
As for Collector's Edition extras, they are quite plentiful. You get some very nice wallpapers, a series of bonus mini games that are very well designed, a concept art gallery, the game's soundtrack and a bonus chapter with an epilogue that really adds to the story.
Does Rite of Passage: Child of the Forest Have Any Negatives?
While most games have things you'd prefer the developer hadn't done, Rite of Passage: Child of the Forest doesn't really have many. In fact, the only thing that bugged me a little was when I'd click on a hint and it really didn't help at all.
That being said, as the game isn't particularly difficult, you can easily ignore the hint system completely and still finish it in the reasonable amount of time that I did.
Buy It?
Overall, Rite of Passage: Child of the Forest is one of the best hidden object games I have played — ever. In fact, it gets an easy-to-give 10 out of 10 from me, and five out of five stars from almost all the reviewers on Big Fish Games.
Pick up Rite of Passage at Big Fish Games as, if you are a hidden object game lover and don't buy this, you'll honestly regret it.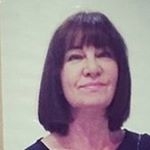 Latest posts by Michelle Topham
(see all)