Is it just me, or is the new anime The Great Jahy Will Not Be Defeated one of the cutest and funniest of the Summer, 2021 season?
As it turns out, no, it isn't just me, as many people seem to like this Silver Link creation too.
No wonder though as, with its pretty art, its superb voice acting, the oh so many zany situations and crazy characters you will grow to adore — even The Great Jahy who, frankly, isn't as powerful as you might expect — there is just so much to love about this show.
The only thing I am surprised about is that I am writing this The Great Jahy Will Not Be Defeated review as, from the initial trailer for the anime, I had no idea it would be this good.
The Great Jahy herself
When you hear about a new anime series starring a demon who was the Demon King's second-in-command, you expect someone who is inherently evil, does everything she can to destroy other's lives and is, in every respect,  someone you will hate.
Instead, with The Great Jahy, we get a constantly-shrinking-woman who spends half her life looking and acting like a spoilt, obnoxious eight-year-old girl and who, if her life depended on it (which it often does), she couldn't figure out how to properly feed and house herself.
Although, when you think about it, it does make a lot of sense.
After all, if you spent your life before being transported to the human world as an evil being everyone idolized, someone who just sat on a throne all day being pandered to, you too wouldn't have the foggiest idea how to budget a paycheck or pay your annoying landlady on time if you were  suddenly forced to either.
That's The Great Jahy — desperate to find enough mana crystals so she can rebuild the Dark Realm destroyed by a magical girl, but without much time to do that as she needs to get to her waitressing job so she can pay the rent on the grubby one-room apartment she currently lives in.
Throw in that she is so clueless in every respect that almost everything she touches goes wrong, and you might think Jahy would quickly become annoying.
But, once you get to know The Great Jahy, you also find she isn't quite as worthless as you first perceive her to be as, if nothing else, she does seem to have a heart.
A heart that pops up occasionally as she rescues a baby bird that has fallen from its nest, or treats her once-subordinate in the Dark Realm to a free meal.
Plus, The Great Jahy is sexy as her grown up self, and as cute as a button when she shrinks. Loud, arrogant and obnoxious when she's not getting her own way, and heartbrokenly sad when everything goes wrong.
A demon who you feel as sorry for as you laugh at, but not someone you ever come to hate, even though you can't understand why she never seems to learn.
What more could you want in the protagonist of a comedy fantasy anime than that?
The supporting cast of characters on The Great Jahy Will Not Be Defeated
It isn't just The Great Jahy that is fabulous entertainment either, as the supporting cast of characters are quirky, strange and wonderful too.
There's the restaurant manager who, when she suddenly sees Jahy shrink down to her little girl form after the energy in her mana crystal runs out, doesn't think anything about it except to explain "So cute!!!!".
Jahy's landlady, and the restaurant manager's sister, is as aggressive as hell when it comes to collecting rent. So much so, she physically throws Jahy around the apartment as she refuses over and over again to pay.
But she isn't a one-dimensional character either, as she shows up bearing medicine and food when Jahy is sick.
Druj is Jahy's subordinate from the Dark Realm but, unlike Jahy who seems to have gotten the worst of the world when arriving there from the Dark Realm, Druj is now rich and important. Although she still idolizes Jahy and believes she can do no wrong.
Then there is Jahy's rival Salwa, who tried to beat her many times in the Dark Realm and always failed. Now she has arrived in the human world, but every time she tries a beat down of Jahy, something goes wrong here too and she only manages to hurt herself.
The magic girl who destroyed the Dark Realm even shows up a few episodes in and, while she is incredibly strong and powerful (but still quirky and weird), it may just turn out that she isn't as fabulous as she thinks or as scary as Jahy believes she is.
In other words, if you love a comedy fantasy anime with two-dimensional characters that, on one hand stick to form, but on the other surprise you at almost every turn, The Great Jahy Will Not Be Defeated is an anime to watch.
The Great Jahy Will Not Be Defeated is currently 10 episodes in, with another 10 due to air before the series ends its first season.
And, while it is a simple comedy that plays Jahy's misfortune for laughs while, sure she's supposed to be evil so you really should want her to lose, you still end up rooting for her in everything she does.
The Great Jahy will Not Be Defeated is currently streaming on Crunchyroll. You can watch the first episode below
More information: The anime's official website.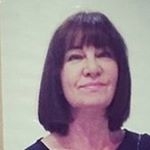 Latest posts by Michelle Topham
(see all)