Review: Toshiba Canvio Basics 1TB Portable Hard Drive — could not be happier with it
I don't normally write product reviews. After all, I buy something and if it works, I keep it. If it doesn't work, I get my money back. Plus, I don't see the point of writing a review for something I have owned for 10 minutes, only to have it break down a week later after I've recommended it to the 10,000 people that read my review.
So, when I am actually sitting down and spending my ridiculously minuscule free time writing a review about the Toshiba Canvio Basics 1TB Portable Hard Drive, you know I either love it or want to throw it out of the window and drop an air conditioning unit on it.
Thankfully, here, the first one is true. As I have owned the Toshiba Canvio Basics 1TB Portable Hard Drive for two years and, as a gamer that is constantly backing up or storing DRM-free games, I could not be happier with it.
Small and portable
I actually ended up with the Toshiba Canvio Basics 1TB Portable Hard Drive because my father was sick of me complaining how full my computer hard drive was getting and, knowing my business is run entirely from my laptop, he told me to choose the portable external hard drive I needed and he would pay for it.
With a budget of $100, after reading the reviews, the Toshiba Canvio Basics 1TB Portable Hard Drive fit the bill as — great reviews and well under $100 for all the storage capacity I needed.
When I received it a couple of days later, the first thing I liked was how small, slim and portable it was. Easy to throw into a bag and take with me if I wanted to transport files from one computer to another (and yes, I did throw it into a bag, many times, with no problems at all). It is protected with an Internal Shock Sensor, though, so that's one of the reasons why. Dimensions-wise it is just 4.7 x 3.1 x 0.6 inches, and weighs only 0.51 lb.
A photographer friend also owns one, and he carries it around in his pocket, using it as a large flash drive to transfer photos from his overloaded camera to it as he works. Zero problems for him either.
And, if you worry about it getting damaged, you can always buy it complete with a case for only a few dollars more.
A week after I got mine, my father saw how well it worked and he ordered one for himself.
Easy to install
The Toshiba Canvio portable hard drive is Plug-and-Play and, yes, operation is literally as easy as plugging the USB data transfer cable attached to the unit into the USB port on your computer, as there is no software required.
The hard drive immediately recognizes the computer and vice versa and, within seconds you are ready to get downloading as much content as you like.  It is compatible with both USB 2.0 and USB 3.0 as well.
I have been downloading movies, photographs, files, videos and video games for more for two years now, and it still has a third of the drive left to use. It also transfers files incredibly quickly, with a one and a half hour movie transferring in only a few minutes. Average transfer rate is up to 5 Gb/s.
Compatability
Although the manufacturer says it is compatible with Windows XP, Windows Vista, and Windows 7 and Windows 8 because, remember, it has been on the market for more than three years, it is completely compatible with Windows 10.
In fact, I only used it for about three months with a Windows 7 laptop before I bought one with a Windows 10 operating system and have used it with that ever since.
Smudge-resistant design
The newer model of the Toshiba Canvio does have a smudge-resistant design. Mine doesn't but, honestly, I don't really notice any smudges on its shiny surface, so that has not bothered me at all.
Reliability
When I bought my Toshiba Canvio hard drive, it had only been on the market for about a year but was still getting many reviews of how reliable it was. Two years later, and its reviews are just as good, with one thing many people are mentioning is just how reliable it is.
Unlike other portable hard drives from companies such as Seagate and HGST, many of which seem to die quite quickly or never work at all.
Cloud back up capabilities
And, of course, if you are worrying about loading your precious information onto your hard drive and then having it die at a later time, it also comes with cloud back up capabilities, so you have a second copy floating around up there if that should ever happen.
A very affordable price
While the price changes all the time, of course, the cost of the Toshiba Canvio 1TB hard drive has always come in $10, $20 or $30 below other comparable portable hard drives.
Nowadays, it is so ridiculously cheap, you're looking at the cost of dinner at McDonald's, and a cheap movie and popcorn for you and your girlfriend, for a portable hard drive that will last you years.
Five capacities
Finally, if 1TB of hard drive storage seems too much or not enough for you, the Toshiba Canvio comes in five capacities — 500GB; 750GB; 1TB; 1.5TB and 2TB.
So there is bound to be a storage size that would be adequate.
Technical details
Item model number  HDTB310XK3AA
Hardware Platform  PC
Item Weight  8.2 ounces
Product Dimensions  4.7 x 3.1 x 0.6 inches
Item Dimensions L x W x H4.7 x 3.1 x 0.59 inches
Color  Black
Hard Drive Rotational Speed  5400 RPM
You can pick up the Toshiba Canvio Basics 1TB Portable Hard Drive – Black (HDTB310XK3AA) at various online electronics sites. Check out the other capacity sizes if you think you may need more space.
And I'm looking at them now and thinking "Hmmmm, another one might be nice". After all, it's always good to have a back-up of a back-up, right?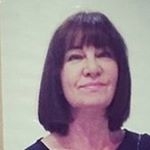 Latest posts by Michelle Topham
(see all)