Want to hear something amazing? Listen to Rhiannon Giddens singing 'Waterboy' on Late Night with David Letterman.
Giddens is a founding member of the band Carolina Chocolate Drops who recently went solo. She's just released her debut album, 'Tomorrow is My Turn' and, if 'Waterboy' is anything to go by, it's going to be spectacular.
'Waterboy' is classic gospel, an old work song and, while the song is sweet, it's Rhiannon Giddens' voice that brings it alive. Just the way it moves up and down, so strong and powerful, yet so dextrous. Amazing really.
Just listen to how she starts the song off. Just her. Next to a microphone. No music. Just that plaintiff voice calling "Waterboy. Where are you hiding?" Stunning.
Update: Sadly, Letterman removed all his YouTube videos after his show ended, so Giddens' performance is no longer available. She did, however, sing on Jools Holland's New Year's Eve Hootenanny 2016, and gave a similar stellar performance, so I am including that here instead. Enjoy.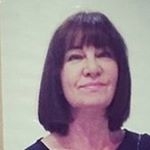 Latest posts by Michelle Topham
(see all)