Rhys Bowen's 'The Victory Garden' is her latest stand-alone novel, this time set in World War I
Rhys Bowen's 'The Victory Garden' is another stand-alone novel from the prolific British writer
British author Janet Quin-Harkin is otherwise known as Rhys Bowen, creator of the Constable Evan Evans series, the Lady Georgiana series, and the Molly Murphy series of books.
She also writes stand-alone World War II novels.
The latest Rhys Bowen novel was released on February 12th, 2019, and is another addition to her stand-alone works.
This time it is Rhys Bowen's 'The Victory Garden', a stand-alone work of fiction set during World War I.
As the publisher's blurb says about Rhys Bowen's The Victory Garden:
"From the best-selling author of The Tuscan Child comes a beautiful and heart-rending novel of a woman's love and sacrifice during the First World War. 

As the Great War continues to take its toll, headstrong 21-year-old Emily Bryce is determined to contribute to the war effort. She is convinced by a cheeky and handsome Australian pilot that she can do more, and it is not long before she falls in love with him and accepts his proposal of marriage. 

When he is sent back to the front, Emily volunteers as a "land girl," tending to the neglected grounds of a large Devonshire estate. It's here that Emily discovers the long-forgotten journals of a medicine woman who devoted her life to her herbal garden. The journals inspire Emily, and in the wake of devastating news, they are her saving grace. Emily's lover has not only died a hero but has left her terrified – and with child. Since no one knows that Emily was never married, she adopts the charade of a war widow. 

As Emily learns more about the volatile power of healing with herbs, the found journals will bring her to the brink of disaster, but may open a path to her destiny."
As for reviews of the book, Goodreads currently has 673 ratings of the book, with a total of 4.35 out of 5 stars. Yes, it is being widely reviewed as excellent.
As one reviewer, who gave the book five stars, says about it:
"Emily Bryce, WW1,is eager to join the war effort but as the last living child her parents are keeping her at home. Meeting an "unsuitable" recuperating Australian pilot from the hospital on the estate next door she falls in love. After her twenty-first birthday she joins the land girl army and leaves home continuing the relationship until he leaves for France. She is engaged and pregnant when she learns of his death.

A good depiction of the British class system on the brink of change, the bonding of the land girls as they move through challenges of life and the war while learning farming skills eventually landing in a small village to help an arrogant and lonely aristocrat restore her estate. Tragedies strike, people grow and pull together for a rewarding romantic historical romp. Lovers of history will better understand the lives and sacrifices of those in England during The Great War."
Rhys Bowen's 'The Victory Garden' is the New York Times best-selling author's third stand-alone novel. It is also one of the best books she has written to date.
'The Victory Garden' was published by Lake Union Publishing, and is available now in Hardback, Paperback, in Audio and on Kindle.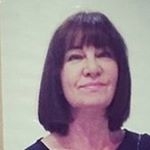 Latest posts by Michelle Topham
(see all)