Actor Richard Dreyfuss says Bernie Madoff is "a sociopathological, cripplingly sick, psychotic man". Dreyfuss was on Jimmy Kimmel Live! this week, where he talked about the now jailed fraudster as part of his promotion for the upcoming ABC miniseries 'Madoff', in which he plays the title role.
Dreyfuss told Jimmy, no, Madoff wasn't just "a guy that got in over his head" as Kimmel thought he might have been.
Instead, he was someone who did exactly what he did (defrauding people out of billions of dollars of their investment money in an illegal Ponzi scheme), knowing full well what he was doing was illegal and wrong. But that he did it because he really did think he could get away with it.
Dreyfuss described what he did by saying about Madoff, "He felt like he could probably outlast the world".
'Madoff' is due to air on ABC tonight and tomorrow night (February 3rd and 4th) and, if you have any interest in the world of investing or in famous crime stories, this is definitely one to watch.
The series stars Richard Dreyfuss as Bernie Madoff, Blythe Danner as his wife, Ruth Madoff, Erin Cummings as Eleanor Squillari, Frank Whaley as Harry Markopolosa and Tom Lipinski as Mark Madoff.
Meanwhile, watch Richard Dreyfuss talk about Bernie Madoff's sociopathological way of seeing the world in the video below. Fascinating.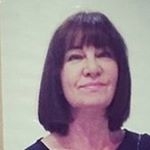 Latest posts by Michelle Topham
(see all)