Ricky Gervais has done an hilarious ad for Optus, Australia's second largest telecommunications company. In it, he's sat on a chaise lounge holding a cup of tea and talking about being asked to make the ad to announce Netflix coming to Optus.
As Gervais says, he agreed to do the Optus ad telling Australia they were getting Netflix if……. they paid him a "shedload of cash", he could film it sitting down, and put no effort into it whatsoever. And, as for 'bigging up the product'? No, he wasn't going to do that either.
The result? Watch for yourself but me? I think it's classic Gervais and brilliant.
And, oh yes, Ricky Gervais is bound to get Optus a shedload of free airtime with this ad. Hell, I'm writing about it, aren't I?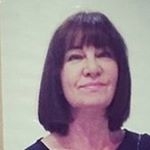 Latest posts by Michelle Topham
(see all)