I've watched this video of Ricky Gervais' funny tweets on Ellen about 20 times, and still laugh so hard tears stream down my face. It's not just Ricky Gervais' funny tweets that are hilarious here, it's the fact that he gets more enjoyment out of them than anyone.  That's why I'm sharing this video for my Memories Monday slot today.
Come on, Ricky Gervais' is hilarious enough on any day of the week, but when he's screaming laughing at photographs of himself in the bath tub, or at a photo of a dog he's tweeted with a crazy caption, you just have to like him even more than usual. He just gets so much fun out of life.
Watch him below. And I dare you not to laugh.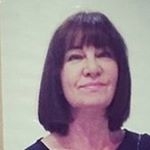 Latest posts by Michelle Topham
(see all)