British comedian, writer and actor Ricky Gervais appeared on The Tonight Show starring Jimmy Fallon last night where he warned men "never wear a wig when you're going bald".
The subject came up, of course, when Gervais talked about his own hair thinning problems — "I'm losing mine as well. It's getting thinner and thinner. I have to hide all the bald spots…..when I wake up in the morning, I look like a baby bird".
"But guys, don't wear a wig. Never wear a wig. You walk into a room and think, oh, I can get away with it. Nobody knows. Everyone knows". (And he's right, they do!)
Gervais went on to tell a funny story about his uncle Reginald. "He went bald early, from the age of 21 or 22. He was completely bald from the age of 25 to 30 something. Just bald. Turns up one day — full head of hair. Just like Elvis at the door".
Listen to the hilarious Ricky Gervais advising men on why wearing a wig is a really really bad idea in the video below, and on his Uncle Reginald who is "dead now…and he's probably a skeleton with a full head of hair".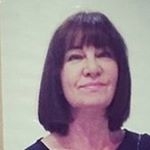 Latest posts by Michelle Topham
(see all)