British writer and comedian Ricky Gervais loves cats. Anyone who knows anything about Gervais knows this. So, when he was on The Ellen Show this week, talking and talking and talking about his cat Ollie, and even showing photographs of his pet, it really wasn't a surprise.
During his conversation, Gervais also told Ellen about the 'difference between cats and dogs'. (He loves dogs but can't have one, as he travels so much and thinks it's cruel leaving a dog behind).
The difference being "a dog has an owner, a cat has staff", as the famous saying goes.
Watch Ricky Gervais talk to Ellen about his cat Ollie below. He's funny, and you know he just loves that cat.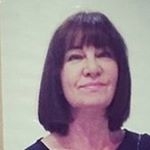 Latest posts by Michelle Topham
(see all)