Psssst! #HesBack #GoldenGlobes pic.twitter.com/KqBIsVMkQt

— Golden Globe Awards (@goldenglobes) October 26, 2015
The fabulous Ricky Gervais has just been named as the host for the 2016 Golden Globes — the fourth time Gervais will be hosting the event, having hosted in 2010, 2011 and 2012 — and a past huge hit with the TV audience, if not the celebrities he pokes fun of.
In fact, rumor had it Gervais had not been considered for the 2013, 2014 and 2015 Golden Globe awards, hosted by Tina Fey and Amy Poehler, because he had angered so many celebrities with his comments during previous shows.
Past Ricky Gervais Golden Globe comments that have had TV audiences howling, but celebrities furious, include:
"The Golden Globes are to the Oscars what Kim Kardashian is to Kate Middleton – a bit louder, a bit trashier, a bit drunker and more easily bought."
and,
"What's with all the divorces? What's going on? Arnold and Maria, J-Lo and Mark Anthony, Ashton and Demi. Kim Kardashian and some guy no one will remember. He wasn't around long. Seventy-two days. A marriage that lasted 72 days. I've sat through longer James Cameron acceptance speeches."
and, on Boardwalk Empire,
"It's about a load of immigrants who came to America about a 100 years ago and they got involved in bribery and corruption and worked their way up into high society. But enough about the Hollywood Foreign Press."
The last one was just one of several poking fun at the Hollywood Foreign Press over the years that caused their president, Philip Berk, to make a statement saying Gervais had "crossed the line".
But now, Ricky Gervais will be hosting the Golden Globes again in 2016, and I'm delighted. Not sure about the Hollywood Foreign Press and Kim Kardashian, however?
As for the Master himself, though, and a Master of Twitter too if the truth be known, he responded to the news by sending one of his usual funny tweets —  
Can't wait to host The Golden Globes again. My only guarantee is that not everyone will enjoy it as much as me. pic.twitter.com/oqOO8KnyLV

— Ricky Gervais (@rickygervais) October 27, 2015
The 2016 Golden Globes will air on Sunday, January 10th on NBC.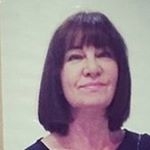 Latest posts by Michelle Topham
(see all)