Just like so many other games lately, the sports video game Riders Republic will not be releasing on February 25th as, according to Ubisoft, it has been delayed until later in 2021.
The developer did not explain why the game is being delayed, or if there are problems with it, except to say the delay will give the team more time to create the "best fun-fuelled experience" to players.
They also did not give a more precise release date.
Riders Republic is being developed by Ubisoft Annecy (creators of Steep), and will feature five main sporting activities —  mountain biking, skiing, snowboarding, wingsuit flying, and rocket wingsuiting.
According to Ubisoft, it will allow up to 50 people to play at one time, with much of the gameplay taking place in national parks all over America.
When the multiplayer sports game does finally release, Riders Republic will be available on  Microsoft Windows, PlayStation 4, PlayStation 5, Stadia, Xbox One, Xbox Series X and Series S. Of course it will also be an exclusive on Epic Games.
Ubisoft released a cinematic premiere trailer back in September and, while some gamers are saying "This is just Steep 2", if this game is as beautiful as it looks, hell, sign me up. (continue reading and watch a Riders Republic trailer below…)
The 6 HITMAN 3 locations on 3 continents you can kill in when the stealth game releases
We'll keep you posted when the release date for Riders Republic gets firmed up.
This is the official note from Ubisoft about the delay:
Hey Riders,

In September, we gave you a first look at our massive multiplayer playground in Riders Republic. We promised an action-packed outdoor sports park, filled with all-out mass races with more than 50 fellow Riders on next-gen consoles, a variety of diverse activities, and insane stunts.

We can't wait to have you traverse our vibrant world and live out your own Rider's fantasy.

Today, we want to let you know that we have made the decision to move our release to later this year. This additional time will allow our passionate team to deliver the best fun fueled experience to our players.

Thank you so much for your support and understanding…get ready to join the madness of riders republic soon!

-The Riders Republic Dev Team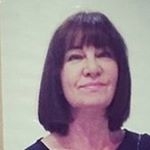 Latest posts by Michelle Topham
(see all)