It seems some video game developers do give their customers what they promised, if indie developer Vlambeer is anything to go by. They've just announced not only will their latest game Ridiculous Fishing be getting new content, it will be a huge amount of content that will double the size of the game and, wait for it, it's all completely free.
Ridiculous Fishing – A Tale of Redemption is the iOS game that was very popular when it first released in March not only because the game is incredibly fun, but also because Vlambeer told anyone who bought it they would get a lot more updates but would never have to pay more than the original $2.99 (£1.79) price. Few developers do that, so no wonder so many people bought it, played it and loved it.
The new Ridiculous Fishing update will not only double the content, however, it will also add a completely new storyline. It just gets better and better.
You can pick up Ridiculous Fishing – A Tale of Redemption at the App Store and get new content for nada.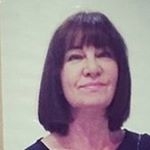 Latest posts by Michelle Topham
(see all)