Twitter and Instagram were all agog last night after Rihanna Instagrammed a photograph of herself with the tagline – rihannaNOW.com and the tags #R8 #BBHMM #March26.
Rumors were soon flying the March 26 tag meant Rihanna is releasing a new single on March 26 (today) or her eighth album (well that #R8 means something with an eight in it, that's for sure).
Advertising
The Braille on the left hand side of the photo, however, seems to indicate something a bit more concrete as it reads #BitchBetterHaveMyMoney — the possible title to a new single or a new album maybe?
If this does indeed mean Rihanna has a new eighth album coming out, it may also mean she's decided to ignore typical promotion channels, and promote solely on social media. Just like Beyonce did before her.
All I know is she's got some amazing eyebrows on this new photo, a fab leather jacket and……we'll know something more concrete later on today. Can't wait.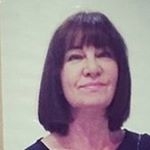 Latest posts by Michelle Topham
(see all)