Fans of Rihanna and Eminem must have been dying in Pasadena yesterday when the pair kicked off their Rihanna x Eminem Monster Tour at the Rose Bowl. Why? Because the concert for the first night of the tour featured 50 songs from the two singers. Yep. Fifty. And both superstars were on fire.
If you missed it, they are playing the Rose Bowl again tonight, August 8th, and tickets are still available.
Advertising
Or, if you're nowhere near Pasadena, California, the next stop for the Rihanna x Eminem Monster Tour is New York on August 16th and 17th, (*16th already sold out).
There are also wo more concerts in Detroit, Michigan on August 22nd and 23rd but, unfortunately, they're both already sold out, so you're out of luck there.
Just expect the concert to be an interesting combination of music styles. Eminem, of course, is very raw and tough when he sings, whereas Rihanna's performances tend to be a lot more polished and rehearsed.
They do sing several songs together, though, even with the two vastly different music styles, so there's plenty for fans to enjoy – no matter which of the two megastars they love the most.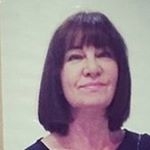 Latest posts by Michelle Topham
(see all)