Japanese voice actor and singer Riho Iida's 'One Wish'  is due to be released on February 10th, 2021, but there is already a 90-second music video just out that gives us a great idea of the entire video.
'One Wish' is Riho Iida's fifth single and will be released via the NBCUniversal Entertainment Japan record label next month.
The song is also the second ending theme song for the new anime KING's RAID: Successors of the Will — a series Iida also stars in, and one that is currently streaming on Funimation.
Iida, also known as her character Rin Hoshizora from Love Live!, seems to be suitably pleased with the fun video, tweeting "A music video for 'One Wish' is released! It turned out so cool and sparkling! Please check it out!".
The song is just one in a list of excellent releases the 29-year-old Japanese artist has created in recent years.
It all started in the years since the release of the first Love Live! series in the franchise in 2013, when Riho Iida saw her music career skyrocket, with offers to record the theme songs for hit series like  Digimon Universe: Appli Monsters and Boarding School Juliet.
The Japanese artist is so hard-working though that, along with acting in several anime series, she is also part of the mini group Lily White in the Love Live! universe along with fellow actors Aina Kusuda and Suzuko Mimori, and even started her own pop duo 4to6 with co-star Pile several years ago.
Riho Iida obviously loves to sing, and she should as she's good at it, and loves to work on several projects at one time.
Watch Riho Iida's 'One Wish' music video trailer below.  It features the singer/voice actor performing the song on a small stage backed by guitarist playing behind draped bead curtains.
The song itself is fast-paced, catchy and cool. The full video and Iida's single 'One Wish' release on February 10th, 2021.
Keep up-to-date with more of Riho Iida's music on the singer's official website.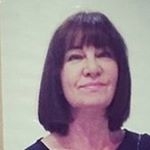 Latest posts by Michelle Topham
(see all)