When I was in university a couple of decades ago, I was part of a large group of international students who used to meet almost every night to play board games. One of our favorite board games was the original game of 'Risk', a game of world domination where it was incredibly fun to kick the rear end of some other nationality in our group.
Since the original board game was released, Risk has graduated to digital download. This year, a new version of the game has been released for digital download, 'Risk 2012' and, yes, it's just as much fun, if not more so, than the original Risk board game.
You can play the Risk 2012 PC game either against the computer or get a group of friends together and fight it out for world domination. Easy to learn, but quite challenging to play, I even played Risk 2012 with my parents while on vacation in Spain last week and we had an absolute blast. (Let's face it, if my 70-something mother can figure it out and love it, just about anyone can).
You can digital download Risk 2012 at Big Fish Games for only $4.99 in their Thanksgiving sale, or grab it for the usual price of $6.99 at any other time.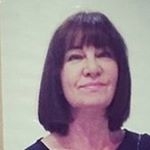 Latest posts by Michelle Topham
(see all)