Rita Ora and Chris Brown Sing 'Body On Me' Live on Kimmel and Kill It (Video)
Rita Ora and Chris Brown were on Jimmy Kimmel Live on Wednesday night (September 8th) where they gave a fabulous performance of 'Body On Me', complete with a whole lot of steam.
The pair recreated their smash hit video of 'Body On Me', which told the story of two neighbors who had an affair. On Jimmy Kimmel, Ora started the song off by walking out of an elevator singing. She then proceeded to perform through the hallways and on mini stages, until she eventually ended up in Chris Brown's apartment where the lucky boy got a lap dance.
Watch Rita Ora and Chris Brown's official video for 'Body On Me'
The song culminated with both Brown and Ora on the main stage, and with Ora's voice so on point as she hit those high notes, she was killing it. As was Brown.
Thanks, guys. That performance rocked.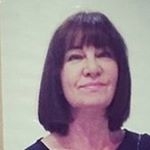 Latest posts by Michelle Topham
(see all)