Rita Ora Releases 'Poison' Video, A Glossy Fashion-Filled Vignette (Video)
Rita Ora released the official video to her new single 'Poison' yesterday, and it fits the song perfectly. A glossy, fashion-laden almost five-minute spectacle, it's a vignette in which Ora plays a fashion model discovered on the street and taken away from her usual down-to-earth world to that of pretentious and fake high fashion.
But, when the former love of her life shows back up, Ora realizes it's him she wants, and not the fashion world of illusion and idolatry where she's constantly controlled and told what to do. Sadly, however, her lover is soon persuaded to become a model himself, and Ora leaves in disgust.
'Poison' is filmed in the UK. Something I really liked as so many British artists nowadays go elsewhere to make their videos. Happy to see Rita decided not to.
Now watch Rita Ora's official 'Poison' video below. Isn't that beautifully produced? And, yes, I like the song. You'll find it on her upcoming second album.
And, if you like Rita Ora, don't miss her in another of her fabulously produced videos — in this one Ora is with Charlie XCX for 'Doing It'.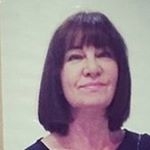 Latest posts by Michelle Topham
(see all)