Rita Ora thinks Madonna is "cool"
The funny and lovely Rita Ora talked to ODE this week about a gazillion things, including her new single 'Poison', but also specifically about Madonna. Because, according to Rita Ora, Madonna is one of the nicest people you could ever meet as well as "one of the coolest, most work-driven people" imaginable.
Rita, of course, has been one of the few stars defending Madonna for ages. Not only when Madonna fell on stage at the Brit Awards, but also when she kissed Drake while performing with him, and was involved in yet more sexist and ageist backlash because of it.
So, it's probably not surprising that Rita recently finished filming a new video for Madonna, as I'd guess Madonna probably loves her by now.
The subject of the Rita Ora-Madonna video, however, is all hush-hush so, as of yet, we don't know which song the video is for or what it's about. And Rita? She sure isn't telling.
As for what Rita thinks about Madonna, she says when she first met her a few years ago, 'I literally couldn't feel my feet. I was so scared." Nowadays, however, she's just thrilled to have been given the opportunity to do some work with Madonna, and says "It's awesome".
Watch Rita Ora talk about Madonna, and a slew of other things in the video below.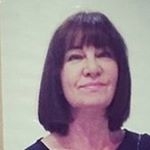 Latest posts by Michelle Topham
(see all)