Rob McElhenney will be director of the upcoming Minecraft movie, Mojang says
As probably the world's biggest Minecraft fan, and someone who has logged thousands of hours in the game in the three years I've owned it, I've been dying to hear an official Minecraft movie is finally in the works. Today, my dream came true, as game developer Mojang themselves announced on their blog they have finally chosen a director.
None other than Rob McElhenney, creator and co-writer of the amazing It's Always Sunny in Philadelphia.
So far, nobody has any idea what the Minecraft movie will look like, what the storyline will be, who will star in it, or if it will be just animation, just live action or a mixture of both.
But we do know the Minecraft movie is currently in development at Warner Bros and, as they developed and created the fabulous The LEGO Movie, I have high hopes. Especially, as Rob McElhenney is now attached to the project.
Stay tuned for more news on the Minecraft movie as it's released. But meanwhile just color me even more psyched than if I'd just killed the Ender Dragon.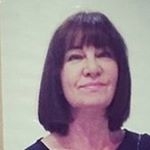 Latest posts by Michelle Topham
(see all)