Robert De Niro Says Donald Trump is "Nuts, Crazy" (Video)
Actor Robert De Niro talked about presidential candidate Donald Trump while at the Sarajevo Film Festival recently, and it wasn't very complimentary.
According to Robert De Niro, "Donald Trump shouldn't even be where he is."
"God help us", he then added.
De Niro went on to explain, however, that he thinks there is a very good reason why Trump will not be successful in his presidential bid.
"I think people, the media, are starting to push back. They've given him all this attention and finally they're starting to say, "Come on, Donald, this is ridiculous, this is nuts, this is insane."
So is Robert De Niro correct about what he says on Donald Trump?
My assessment? Yes, I think he is.
Because, while Trump is still getting the same huge amounts of news media attention he has always been getting, much of it is now far more negative in view than it was.
Opinion polls also show Trump's support plummeting in all of the key demographics — women, Latinos and African Americans — and without their support, it is logistically impossible for him to win.
Watch Robert De Niro talking about what Donald Trump says as being "nuts, crazy" in the video below. And thanks, Bob, for saying what most of us feel.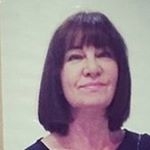 Latest posts by Michelle Topham
(see all)