Robert Downey Jr. is so in love with his new movie 'The Judge', he's talking about it on Twitter. In a tweet a couple of hours ago, Downey Jr. said 'Here's a first look at #TheJudge. This is the kind of movie I grew up wanting to make. Only took 49 years. Enjoy." Now there's a man who's proud of what he's just achieved.
Actually, looking at the new trailer for The Judge, I'm not that surprised about Robert Downey Jr's reaction, as this movie looks SPECTACULAR. So much so, just the movie trailer made me cry.
The Judge tells the story of Hank Palmer, a successful lawyer who, at the end of a tough case he may just be losing, gets a phone call to say his mother has died. Making the choice to go back to the small town in Indiana he grew up in for the funeral is tough enough. Finding out his judge father, who he hasn't gotten along with for decades, has just been charged with murder is even tougher. But the toughest thing of all? Deciding to represent him in the murder trial.
Along with Robert Downey Jr., The Judge has an equally stellar cast – Billy Bob Thornton, Robert Duvall, Vincent D'Onofrio, Vera Farmiga, Melissa Leo, Sarah Lancaster and Leighton Meester (besides four kick-ass men there are some equally kick-ass women in this movie, I must say).
That's why The Judge has just gone on my list of movies to see as soon as they're released. Come on, if just the damn movie trailer can make me cry, what's the movie going to do?
The Judge opens on October 10th, 2014.
Meanwhile, expect Robert Downy Jr. to be tweeting a lot more about it. If it's as good as the trailer suggests it is, he should.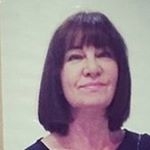 Latest posts by Michelle Topham
(see all)