You know how they say it's good to listen to your teachers. I have to say, I don't always agree, and I used to be an English teacher. That's because, when it comes to career choices, teachers are often not correct when they advise you which direction to go in, as Twilight's Robert Pattinson can attest to.
In an interview with ODE this week, Pattinson said he never planned on being an actor. In fact, he didn't even bother doing a Drama GCSE (the exam you take before university), after his Drama teacher told him not to.
What? The teacher didn't think he was good enough? Bet they feel stupid after the huge success of his performances in the Twilight series, now that Robert Pattinson is one of the biggest movie stars on the planet.
You can watch Pattinson talking about not wanting to be an actor in the ODE video below and, yep, he's as cute as always.
And, speaking of Twilight, Christina Perri's 'A Thousand Years', written especially for The Twilight Saga: Breaking Dawn – Part 1 has to still be one of the prettiest songs around.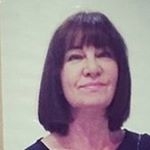 Latest posts by Michelle Topham
(see all)