I've always loved movies starring older actors. Particularly as there are not many of them made, with Hollywood so stuck on youth. One such movie is 'A Walk In The Woods', starring veteran actors Robert Redford and Nick Nolte. It's a project Redford planned on doing with his close friend Paul Newman but, when Newman died, the project was shelved for a while. Now, it's back,and 'A Walk In The Woods', starring Robert Redford and Nick Nolte releases today (September 2nd, 2015).
Robert Redford and Nick Nolte were on The Today Show this week to talk about the film, and what was interesting to me was how complimentary Redford was about Nolte.
Redford started it off by saying, "I can say some things about Nick that he can't say about himself. He's a good actor, and he's smart, and… completely undisciplined."
Redford went on to say Nolte had been hurt before he even started filming the movie, a movie that required a lot of hiking and physical exercise."He had a bum hip and a bum knee, and we had to do a lot of walking and hiking. And what was impressive to me is there was never any complaining".
It's nice as you get to feel the genuine camaraderie between the two men, both of whom are now in their 70s and, up until now, have never worked together before.
As for 'A Walk In The Woods', it is based on the best-selling book by Bill Bryson, a book I've read and loved because the humor in it is so subtle. In the Redford and Nolte version, from the clips I've seen, the humor is much more 'slapstick' in your face and 'Grumpy Old Men' than the intelligent humor Bryson is famous for.
Which is also something critics are noting, saying the movie "seems to be a slog" and "screen greats hike from one dumb gag to another".
Nevertheless, regardless of how good or how not it may be, I will see 'A Walk In The Woods' as the Bryson book is one of my favorites, and I'm interested to see how Redford and Nolte fare. Just seems a bit sad the director, Ken Kwapis, chose a more fluff route for that wonderful hike.
Watch Robert Redford and Nick Nolte talk about 'A Walk In The Woods' below.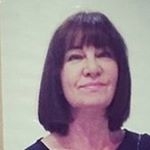 Latest posts by Michelle Topham
(see all)