Back in May, singer-songwriter Robin Thicke made the news when he told the crowd at the Billboard Music Awards he was going to get his wife back. That would be his estranged-wife, actress Paula Patton, who Thicke has been separated from for the last few months. Apparently, the separation isn't going too well for Thicke, however, as he's also just released the name of his upcoming new album and it's called 'Paula'.
The album includes the song 'Get Her Back', the song he sang at the Billboard Music Awards when he romantically asked the audience "All right, y'all, help me get her back."
Robin Thicke and Paula Patton first met at age 14 and began dating at only 16, so have known each other for much of their lives. They had been married for almost nine years when they separated earlier this year due to undisclosed reasons. The couple also have a young son together.
Of course, releasing an album and a song that are related to his separation from his wife certainly isn't a guarantee Thicke will achieve his quest. But, you have to give the man credit for trying. Besides, if he loves her that much (and she has said in the past she still has a "deep love for him") then maybe he just might.
As for Robin Thicke's new album 'Paula', it will release in July. Meanwhile, you can pick up his first single from the album 'Get Her Back' on iTunes.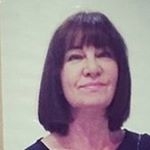 Latest posts by Michelle Topham
(see all)