Robin Thicke only released his new 'Forever Love' video on YouTube yesterday, and it's already going viral. The video has more than 221,000 views in just 24 hours, and those views are increasing at more than 15,000 per hour.
Of course, predictably, many people in the comments section are talking about the point of the song – that of Robin Thicke trying to get his estranged wife, actress Paula Patton, back through his songs.
That's because Thicke has made it patently obvious that his new album, called simply 'Paula', is one of the ways he's trying to do that. In fact, in an interview with Ryan Seacrest, he certainly wasn't coy when he talked about the album and the songs he wrote for it, concluding with "'There's no reason to hide who this is about. It's all about her."
All I can say is, if he loves her that much, and he doesn't plan on hurting her again, more power to him. 'Forever Love', by the way, is a very pretty song.
Meanwhile, Robin Thicke's album 'Paula' was released today but, of course, it's too early to tell how well it will do, or if it will have the desired affect when it comes to Paula Patton.
You can pick up the whole album or individual songs on iTunes.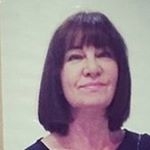 Latest posts by Michelle Topham
(see all)