Absolutely tragic news out of California today where the supremely talented Robin Williams died today at the still-young age of only 63. According to his family, Williams had been "battling depression" recently. He was found dead this morning, Monday, with Marin County sheriff's office saying the cause of death to be a suicide due to asphyxia.
Several hours later, his family released a brief statement, which included the following heartbreaking comment from his widow:
"This morning, I lost my husband and my best friend, while the world lost one of its most beloved artists and beautiful human beings. I am utterly heartbroken," said Williams' wife, Susan Schneider. "On behalf of Robin's family, we are asking for privacy during our time of profound grief. As he is remembered, it is our hope the focus will not be on Robin's death, but on the countless moments of joy and laughter he gave to millions,"
There's not much anyone can really add to this, except to say he was an absolute genius who gave joy to hundreds of millions of people over the years, and a lovely lovely man. RIP Robin. You will be so so so so missed.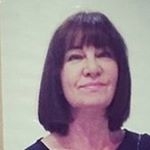 Latest posts by Michelle Topham
(see all)