The late Robin Williams was an avid gamer, and one of the games he played was World of Warcraft. So, Blizzard has just announced via Twitter that Williams is going to be memorialized in the long-running MMO.
"Thank you. You gave us so much joy in our lives, and we hope you enjoyed your time in our world. We'll see you in-game," said the Blizzard tweet, and rumour is it's very likely Blizzard will be "seeing" Robin Williams in-game as an NPC. Something, I would guess, Williams would have loved.
That's because almost 11,000 Robin Williams and World of Warcraft fans signed a Change.org petition asking Blizzard to please create an NPC in honour of Robin Williams – an NPC it looks like World of Warcraft gamers may be seeing very soon.
Blizzard may have its share of negatives, but you have to give them credit for responding to fans so quickly and for making sure a gamer like Robin Williams won't easily be forgotten.
After all, while his death is a huge loss to the entertainment world and to the tens of millions of fans who loved him, gamers had a soft spot in their hearts for Robin as well.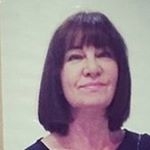 Latest posts by Michelle Topham
(see all)