American actress Robin Wright is on the cover of Vanity Fair's April issue, and is also featured in a short video the magazine filmed at the photo shoot itself. What's striking about both the Vanity Fair Robin Wright photos, and the quick peek into the photo shoot, however, is just how stunningly beautiful Wright still is.
And, yes, sure, Robin Wright has always been a classically beautiful woman. One of those women you could look at for ages, as her features are just so lovely. But, I have to say, at the age of almost 49, she actually looks even more beautiful than she did when she was younger, if that is possible.
Look at her flawless skin, her perfect hair, the way she stands and sits and moves. All of it so elegant and classic and timeless.
Robin Wright's cover of Vanity Fair also comes with an interview in the magazine itself, and in it she talks about her relationship with actor Ben Foster, a man almost 15 years her junior and someone who makes her incredibly happy.
Maybe that's what all this beauty is about. When you're with the person you want to be with, and you're happy, it probably does help make you look and feel beautiful.
Robin Wright is currently appearing in the Netflix series 'House of Cards' with Kevin Spacey.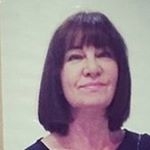 Latest posts by Michelle Topham
(see all)