Rogue Legacy Gameplay Video — Coolest Roguelike Platformer Ever
Don't watch this Rogue Legacy gameplay video if you don't have money to buy the game
Rogue Legacy is a brand new roguelike platformer that is absolutely stupendous. It's one of those games that, until I'd seen a Rogue Legacy gameplay video, I thought "Meh". After watching a Rogue Legacy gameplay video, I was practically screaming "Take my money, take my money", the game is that good.
That's why I'm putting up this Rogue Legacy gameplay video from IGN, so you too can see how punishing this game is, but also how awesome.
I'm just warning you, though, don't watch it if you don't have the money to buy Rogue Legacy as you're going to feel so miserable if you do.
You can buy Rogue Legacy DRM-free at GOG for $14.99. Be warned, though, it's really bloody difficult.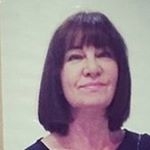 Latest posts by Michelle Topham
(see all)