One of my most anticipated new anime series of 2020, Room Camp, aka Heya Camp — the spin-off from the extremely popular series Laid-back Camp (Yuru Camp in Japan) — got a new trailer today.
A Room Camp English language trailer, as well as a release date for non-Japanese markets — sometime in January, 2020. Yay!
Advertising
And while Room Camp is a spin-off of the 'cute girls doing cute things' slice of life anime Laid-back Camp, it does still feature some of the same adorable characters. (And yes, the fabulous Rin will be one of them).
The Room Camp synopsis:
Room Camp follows three members of the Outdoor Activities Club — Kagamihara Nadeshiko (voiced by Yumiri Hanamori), Ohgaki Chiaki (Sayuri Hara) and Inuyama Aoi (played by Aki Toyosaki). Three girls that have been practicing outdoor activities at school, but rarely ever leave school property to actually camp.
In 2020, however, Chiaki and Aoi decide they are going on a trip, and they insist Nadeshiko will be going with them.
Soon they set off, and we the viewers get to see all the cool and lovely places they go to as they travel around. But where is their final destination?
You will have to watch Room Camp to find out.
Room Camp details
Advertising
Room Camp is directed by Masato Jinbo with animation production being done by C-Station.
The new series will begin airing in Japan starting on January 6th, 2020 on AT-X, Tokyo MX and BS11. It will also be streaming on Crunchyroll in just about every territory soon after (official date yet to be announced).
Until then, you can watch the Room Camp English language trailer below (and, of course, watch the fabulous Laid-Back Camp on Crunchyroll if you haven't seen it yet).
Now doesn't that look like the cutest thing?
Laid-back Camp's ending theme is so damned good — listen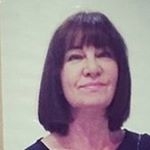 Latest posts by Michelle Topham
(see all)