'Gone Girl' is at the top of my list as far as movies to see this month. It opens next Friday in theaters all over the US, and I'm just hoping it comes to Bangkok soon after, as critics are loving it. Meanwhile, I was able to satisfy a little bit of my curiosity about the film with this nice interview from ODE Channel with Rosamund Pike, one of the film's stars.
In it, she talks about 'Gone Girl' being a new way to look at the modern woman – are you going to like her, can you relate to her, will you detest her?
Pike also gets asked about the 'naughty sex scenes' and, surprisingly, says they're really far less difficult to do than the dialogue scenes as the "intense scrutiny of language and the intense scrutiny of what people do to each other with how they speak…….turns your brain into a knotted mass at the end of it".
Rosamund Pike is lovely in the interview, so incredibly intelligent and charming and, from what critics are saying, phenomenal in 'Gone Girl'.
Watch what else she has to say below about the film, including what it was like to work with Ben Affleck.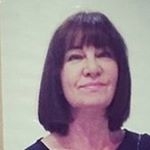 Latest posts by Michelle Topham
(see all)