If you already thought British supermodel Rosie Huntington-Whiteley out and about town was one of the most beautiful people on the planet, then you're going to love this. Because Rosie Huntington-Whiteley without make-up is stunning. Even more than when she's all glammed up – if that's even remotely possible.
And I know this because Rosie uploaded her #wakeupcall photograph to Instagram a couple of days ago and, oh my God, she's gorgeous.
The #wakeupcall campaign on Twitter and Instagram is currently being run to raise money for Syrian child refugees, and has seen celebrities as diverse as Stephen Fry, Hugh Grant and Natalie Imbruglia tweet photographs of themselves right after they've just woken up. All for a good cause.
Rosie Huntington-Whiteley took her morning selfie for the @wakeupcall campaign while still lying in bed, and showing off the most beautiful lips ever — even without any lipstick or lip gloss.
"My #wakeupcall for @unicef_uk @unicef," Rosie captioned the photo. Text SYRIA to 70007 give £5 (UK) or visit wakeupcall.org. I nominate @catdeeley @gregjames17 @poppydelevingne #wakeupcall #UNICEF."
Can I just say, I do hope Poppy Delevingne accepts the challenge, as I'd love to see what she looks like when she's just woken up. Just as beautiful as Rosie, I'd wager a guess.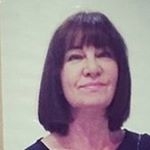 Latest posts by Michelle Topham
(see all)