Big news from Rovio on Monday #July 15: Brand new Angry Birds?
Looks like Finnish developer Rovio is about to announce a brand new Angry Birds game. That's because they've just updated their website with a graphic of Anakin from the Angy Birds series and the comment:
Attention, Angry Birds fans! Stay tuned on Monday, July 15th, for big news about a brand new game! We're talking the biggest character line-up ever, awesome new powers, and maybe even a few surprises!

Intrigued? Stay tuned for more news on #July15!
And yep, that's a hashtag July 15.
As for the new Angry Birds game teaser, I can quite honestly say no, I'm not remotely intrigued as I've only ever played an Angry Birds game for about 15 minutes and never been so bored in my entire gaming life. But…..if it floats your boat, (launches your sparrow?), you might be.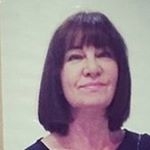 Latest posts by Michelle Topham
(see all)