Looks like Big Fish Games is just going to expand and expand (and no complaints here, as we love them).  They have just announced Wibe Wagemans, formerly senior VP of global brand advertising at Rovio,  creators of Angry Birds, has been hired to head up their mobile division.
With so many games now available on iPhone, iPod Touch  and iPad, Big Fish Games will be expanding this division to keep up with demand.
With the hiring of Wagemans, BFG is taking the move to mobile devices very seriously. They already have more than 230 games available for iOS devices, and sales continue to increase. With Wibe Wagemans on board, they could just go through the roof.
Wagemans has recently relocated back to Seattle, where BFG is based, after spending a fair number of years in Finland with Rovio.
He might like being closer to home, but we bet he will end up missing a lot about Finland. After all, it is a gorgeous country, and Finns are lovely people.
Interestingly, in an interview with AllThingsD, Wagemans says one of the things he will be working on is coming up with real life stuff to sell, and one of these is a plush toy of Felix the Fish, BFG's cute mascot.
Now that's a cute idea.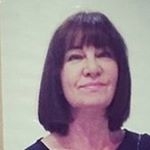 Latest posts by Michelle Topham
(see all)