I've been so busy lately, I haven't had much time to play games from Big Fish Games, but one I did manage to buy and play this week was Royal Detective: Queen of Shadows Collector's Edition. That's because I loved the first game in the Royal Detective series – Lord of Statues – and wanted to see if this one measured up. All I can say is, if you love a good hidden object game with lovely artwork, beautiful music and lots of extras to collect – then Royal Detective: Queen of Shadows should be a must buy for you.
Storyline in Royal Detective: Queen of Shadows
One of the best things about this Royal Detective game is you don't have to have played the first game in the series to be able to play it. Sure, the storyline continues on from the first game, albeit five years later, but the story itself is so stand-alone that, if you didn't play the first game, you certainly won't lose anything from it.
As for the story, your character is the same as in the first game although, of course, you've aged five years. But it's up to you yet again to help the same princess you helped in Lord of Statues. This time, the princess has found her mother, who she has been looking for since you saw her last but, just as she discovered her and was about to be reunited, she was kidnapped. And only you can find her. (Well, it wouldn't be a hidden object game if just anyone could take up the task at hand!)
Gameplay in Royal Detective: Queen of Shadows
The gameplay itself is pretty typical hidden object game. Hidden object scenes where you have to find each item from a list, followed by mini games you must complete to progress in the story. After each mini game is finished, another chapter in the story is shown.
The game has four different difficulty levels, so play it in the most difficult setting if you love a challenge  or the easiest setting if you simply want to enjoy the story and the game's stunning overall design.
Artwork, music and hidden extras
What makes this game outstanding in the already packed hidden object game market, is the stunningly beautiful artwork, the gorgeous music and the tons of hidden extras you can find and collect.
First, you'll find magical items around the game. which you can use later on to find other hidden or invisible objects. This is extremely fun, and adds just that extra bit of challenge to an already jam-packed game.
Other so-called 'collectibles' include just over 20 achievements you can get, tiny dragons scattered all over the map to find and add to your collection, 22 trading cards to use to complete your achievements, and trapped souls to find and free.
There is also a teleporting map, so you don't waste too much time tramping from place to place, and a skull that you can click on to get hints if you really get stuck. Although, honestly, Royal Detective: Queen of Shadows isn't a particularly difficult game. Even in the most difficult mode – Detective.
Extras
As Royal Detective: Queen of Shadows is a Collector's Edition, you'll also get the usual slew of extra. Wallpaper, screensavers, the music (which is gorgeous), concept art, a bonus chapter and an excellent strategy guide.
Overall, while not a game you'll spend more than a few hours completing, those few hours spent playing Royal Detective – Queen of Shadows Collector's Edition will be so enjoyable you really will get your money's worth.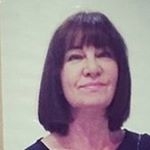 Latest posts by Michelle Topham
(see all)