Proud to be British and love the Queen? Then you might not want to look at her latest portrait. Commissioned by the Royal Mail to be featured on a first-class stamp, and painted by British artist Nicky Philipps, the portrait is already being slammed by critics who say it's awful.
Some have said the painting looks like Winston Churchill, while others liken it to a very nice image of Margaret Thatcher.
Unfortunately, I have to say I agree. While the Royal Mail portrait of the Queen would be perfect if the stamp was for Churchill or Maggie (well, minus the robes), the Queen?
Absolutely not.
You really have to wonder what is wrong with so many artists nowadays as, time after time lately, we have been getting just hideous portraits of Her Majesty. Nicky Philipps', though, has to be one of the worst I have seen in a long time.
My grandma would love it, as it looks like her (she even had the same hairstyle). The Queen must be appalled.
And no, the palace has not commented. Not any wonder really.
Meanwhile, art critic Estelle Lovat said about the portrait: "It's Thatcher meets Rumpole of the Bailey meets Hogarth, in Hogarthian England all the worse or perhaps the better for a glug of gin.
"It's surely dreadful, embarrassing, monstrous. It looks more like my neighbour than the Queen."
This portrait of the Queen is the first portrait the Royal Mail has ever commissioned of our nation's monarch. Unfortunately, with the backlash it has now received, it's likely to be the last.
Then again, if an artist cannot even produce a painting that looks remotely like the subject they have sitting in front of them, it is highly likely the Royal Mail made a mistake in the artist they chose in the first place.
Maybe they will do better next time?
All I can say is, with official portraits of Queen Elizabeth looking so incredibly dismal lately, even more shocking as she is such a lovely-looking woman, maybe it's about time she was depicted in epic photographs instead.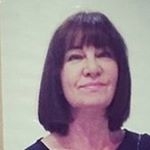 Latest posts by Michelle Topham
(see all)