As GOG has released more and more 'newer classic games' in the last year, I've been thrilled every time I see another 'really want in my collection' game added to the GOG catalogue. So you can only imagine how loud I screamed yesterday when I saw Jade Empire: Special Edition released on GOG, and for only $9.99 for the next week. Thank you GOG and thank you EA.
Jade Empire: Special Edition is one of those RPGs every RPG lover should not only play but own. Created by BioWare, developers of Neverwinter Nights and Dragon Age: Origins, published by Electronic Arts, its unusual Chinese kung fu theme alone should earn it a place in your collection.
But when you add on an amazingly deep storyline, beautiful graphics and stunning worlds, well-written dialogue, and the sentiment that honor and courage should always win out and Jade Empire is one phenomenal RPG.
You'll learn different kung fu fighting styles, master the ones you like the best, and then train your own disciples. Finally, as you set out on your quest, you decide if you're going to be a hero or a villain (courage and honor, what's that?)
This, of course, being the 'Special Edition' as well as being on GOG, you'll get some nice little Jade Empire extras. The full MP3 soundtrack of the game for one thing, and it is a very nice one. The game is also the extended version, so you'll have even more content to play through.
Jade Empire: Special Edition comes in English, German, and French for both audio and text and text for Czech, Hungarian, Italian, Polish, Russian and Spanish.
Have I persuaded you to buy it yet? I damn well should have done, as this really is an awesome game and, oh yeah, being GOG it's also completely DRM-free. You cannot beat that.
Grab Jade Empire: Special Edition now on GOG for just a penny shy of 10 bucks. The sale price is only until June 18th though, and then you'll pay 33 percent more.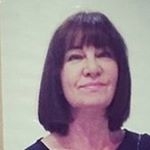 Latest posts by Michelle Topham
(see all)