2022 looks like it will be a year of more cute girls doing cute girls things than we can handle (No complaints, No complaints, No complaints).
After all, we have already had announcements this week about two golf-themed anime series featuring adorable girls (here and here), now we also have the RPG Real Estate anime that has a slew of cute, cute, cute girls and a very pretty art style.
RPG Real Estate (aka RPG Fudousan in Japan) is being produced at Doga Kobo, with Tomoaki Koshida (Ikebukuro West Gate Park) directing, Yoshiko Nakamura (Ganbare Douki-chan) in charge of series composition, and Motohiro Taniguchi (Yuruyuri Nachu Yachumi!+) as character designer.
(And wow, wow, wow those character designs are beautiful!)
The anime will follow mage Kotone, who finds herself working at a real estate office in a fantasy world. It is her job, and that of her co-workers, to help any client find a suitable home.
A promotional video released today showcases some of the anime's gorgeous artwork, as well as introduces the adorable RPG Real Estate main cast.
They are:
Honoka Inoue (WorldEnd) as Kotone Kazairo, Hina Kino (Astra Lost in Space) voicing demi-human Fa, Natsumi Kawaida (Higehiro) as priest Rufuria, and Manaka Iwami (Fruits Basket) as the soldier Rakira.
The RPG Real Estate anime is based on the manga series by Chiyo Kenmotsu.
Watch the just released RPG Real Estate trailer, and do pay attention to how cute those girls are and what a lovely job Motohiro Taniguchi has done on character design.
You'll find more detailed sketches of the show's main characters on its official website.
The RPG Real Estate anime releases some time in 2022. I'm psyched.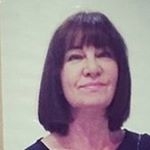 Latest posts by Michelle Topham
(see all)