In anticipation of the anime release, RPG Real Estate's demi-human Fa has gotten a character video, and she is adorable.
The blue-haired, long-tailed, reptilian demi-human might look cute and sound like the cutest kid sister, but when she gets excited breathing fire apparently isn't a problem at all.
The upcoming RPG Real Estate anime is based on the comedy slice of life manga by Chiyo Kenmotsu, and follows four adventurers who, once the Demon King has been defeated, no longer have adventures to go on.
Kotone the magician, the priest Rufuria, and the soldier Rakira must make a living somehow, though.
That's why they now work for RPG Real Estate — a property company that helps find anyone who needs it a great place to live.
Blue-haired Fa works as an interpreter at the real estate company, as clients come from all races and some don't speak the local language very well.
RPG Real Estate is directed by Tomoaki Koshida (Ikebukuro West Gate Park), with script composition by Yoshiko Nakamura (Sasaki and Miyano), and character design by Motohiro Taniguchi (Cue!). (Her character designs are adorable!)
Doga Kobo (Gabriel DropOut) is in charge of anime production.
The anime series is set to premiere in early April, 2022.
Check out RPG Real Estate's demi-human Fa character video. I mean, come on, don't you just want to give that cutie a big hug?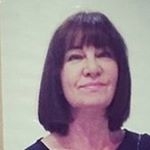 Latest posts by Michelle Topham
(see all)