The upcoming fantasy anime RPG Real Estate had yet more promotional pieces released this weekend and, as usual, they are incredibly cute.
The two new pieces are an additional RPG Real Estate key visual, as well as a short character video for Rakira, one of the anime's four main characters.
The Rakira character video features the warrior in her homemaking capacity with her friends — baking pies, cleaning monsters out of vacant rental property and, of course, enjoying the delicious food she makes.
Because, sure, Rakira (voiced by Manaka Iwami) may have been a fearsome warrior with crazy fighting skills in her former adventuring life but, honestly, she prefers to be at home making her friends as comfortable and cozy as possible.
Along with the Rakira character video, we also got an adorable new RPG Real Estate key visual (above) showing the four friends — from left to right, back to front, Rufria, Rakira, Fa and Kotone — in the real estate company's office.
All four girls look adorably cheerful and sweet, don't they?
READ: The RPG Real Estate character designs are adorably cute
RPG Real Estate (aka RPG Fudousan in Japan) is based on the 4-panel comic fantasy manga by Chiyo Kenmotsu.
The anime tells the story of four friends who used to be adventurers, until they decide to go into the real estate business together. But with clients that are not exactly what you might expect when it comes to finding real estate property.
RPG Real Estate will premiere in April, 2022.
Until then, check out the just released Rakira character video. Because honestly, while the four girls all look adorable, I think Rakira might just be my favorite.
How about you?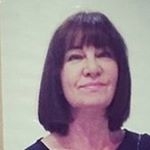 Latest posts by Michelle Topham
(see all)