It is no secret to anyone who knows me, I despised Rent-a-Girlfriend more than any anime I have watched in years. To the point that I dropped the first season at the beginning of Episode 3, as I found myself unable to look at Kazuya's face for one second longer.
That decision did hurt a little bit because, as much as I detested Kazuya more than just about any other character in anime history, I freaking loved the waifus.
Even annoying Mami.
My two favorites though were Chizuru Ichinose and Ruka Sarashina.
RELATED: I totally love Rent-a-Girlfriend's Chizuru, and I'm a girl and not gay
That is why, even though I have zero intention to watch the upcoming second season of Rent-a-Girlfriend, I miss those fabulous girls, and so am still happy to see a Ruka Sarashina character video for Season 2 has just been released.
Ruka, of course, is Kazuya's girlfriend (what the hell is she thinking?), and adorable in her own right.
That's why the just released Ruka Sarashina character video shows off that adorableness as she laughs, cries and teases Kazuya, while desperately hoping he will eventually love her more than Chizuru.
Watch the new Ruka Sarashina character video below, and check out the cuter than cute new Rent-a-Girlfriend Season 2 key visual of the lovely Ruka enjoying cake.
Rent-a-Girlfriend Season 2 is set to premiere on July 2nd in Japan.
You enjoy it, and I'll make do with glimpses at some of my favorite waifu.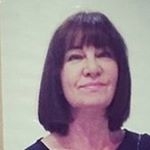 Latest posts by Michelle Topham
(see all)