Russia's Polina Gagarina delivers lovely performance at second rehearsal at Eurovision 2015
Russia's Polina Gagarina with her song 'A Million Voices' is one of the favorites to win Eurovision 2015. So, it's not surprising to see Gagarina's second rehearsal at Eurovision 2015 being so well done, or her performance being so popular with the press. That's why I'm showcasing her as my Countdown to Eurovision 2015 video today (4 days to Semi Final 1 and 8 days to the Grand Final).
The song 'A Million Voices' is a song about peace, and how people who work together for the same cause can achieve just about anything. It's a little bit more saccharine-like than I would normally prefer, but it definitely does work.
As for Russia's stagin, it is simple but dramatic, with lots of white lights and a swirling vortex backdrop that could just end up sucking in the world.
At the second rehearsal, Polina Gagarina's did seem to be nervous in the opening bars, and so had some difficulty with the lower notes, but once she hit the first chorus she began to show off her true vocal range.
While the song isn't among my favorites of the competition, (although I could change my mind on the night) Gagarina does do a beautiful job of carrying the emotion of the song, and her performance is up there with some of the best of semi-final one. Thus, she will easily qualify to the grand final.
Watch Polina Gagarina in her second rehearsal for semi-final 1 in the video below.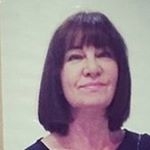 Latest posts by Michelle Topham
(see all)