I must admit, I got a little addicted to the Rusty Lake Cube Escape free series of games a few months ago. So much so, when I saw the first premium game from the developer Rusty Lake Hotel discounted 50% on GOG this weekend (only $1.11), I grabbed it.
Well, I grabbed Rusty Lake Roots and Rusty Lake Paradise as well, as both games follow on from Rusty Lake Hotel and both, I now know, are superb.
And, when you can pick up three premium games that are this fun and this challenging for under $4.50 in total, why wouldn't you?
What are the Rusty Lake series of games?
Rusty Lake Hotel was released in 2015, and is the first premium game the Dutch indie developer, also called Rusty Lake, released. It takes place at the hotel where five guests have to find the ingredients needed to make each of five meals.
The game was followed by two other premium games — Rusty Lake Roots, with its story of the Vanderboom family — and Rusty Lake Paradise, which follows Jacob Eilander's returning to Paradise Island after his mother's death.
All three are now available on GOG DRM-free for the first time, and all are at a 50% discount for the next week.
All three point-and-click adventure games take around 2-6 hours to complete, depending on how good you are, have gorgeous graphics and beautiful music, and can be quite challenging. Especially for me, whose brain obviously doesn't work as well as the Dutch developers' brains apparently do.
In other words, if you are looking for crazy cheap point-and-click adventure games that are fun, have stunning artwork, and will make you think, you may want to head over to GOG before July 12th while all three Rusty Lake games are still discounted 50% during their launch promo on the DRM-free site.
Meanwhile, check out all three trailers for the Rusty Lake series below. Now isn't that art style just gorgeous?
Related:  This Stranger Things 3: The Game walkthrough finishes the entire game in under 7 1/2 hours — watch!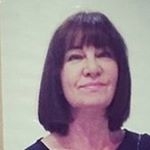 Latest posts by Michelle Topham
(see all)