I discovered Ryan Dolan's new song 'Fall to the Floor' when I was reading one of the Eurovision Song Contest (ESC) websites last night. I'm glad I did as it's beautiful. It's also my Repeat Rotation Video today, meaning I've been playing it over and over again throughout my day and loving it more every time. And that's why I'm sharing it with you.
Ryan Dolan, by the way, is an Irish singer-songwriter who represented Ireland in the Eurovision Song Contest 2013 with an equally great song 'Only Love Survives'.
He released his debut album 'Frequency' back in May of this year, and has just released his latest single, the awesome 'Fall to the Floor' – a song he wrote three years ago with a friend, Wez Devine.
What's really fabulous about the music video that accompanies 'Fall to the Floor' is that, as Ryan Dolan came out as gay earlier in the year, he's now felt comfortable enough to make a gay-themed music video and it's absolutely lovely. And very refreshing to see.
Plus, the final reason why you should be listening to 'Fall to the Floor' over and over again like me……..Ryan Dolan's voice is AMAZING!!!
Thanks, Ryan, for this. Love the song, adore the video and I predict it's going to do very very well.
You can buy the song from iTunes and, yes, you should.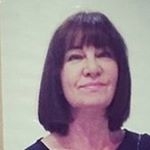 Latest posts by Michelle Topham
(see all)