It seems like YouTube personality Ryan Higa has had it with Ice Bucket Challenge haters. You know, those people who haven't done the Ice Bucket Challenge themselves, or donated money to an ALS charity, but they're still all over the internet talking about why the challenge is 'lame'.
So, he's put up a new video on his YouTube channel talking back to the haters and telling them why they are much more 'lame' than the ALS challenge could ever be.
Sure, it's Ryan Higa so much of it is a joke but, honestly, he does have a point and he is actually serious. Sort of.
After all, why hate on people who are going out of their way to do the challenge or donate money to an ALS charity? At least they're attempting to do something that might actually save lives, rather than wasting their time trolling the internet leaving nasty comments and hurting people's feelings.
Watch Ryan Higa talk back to the Ice Bucket Challenge haters below. Is he right? Leave your comment in the box below.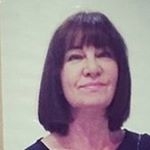 Latest posts by Michelle Topham
(see all)