True Blood's Ryan Kwanten is on the cover of Bello magazine and, in it, the Australian actor talks about his first appearance on the hit HBO TV show as well as his plans for the future.
Of course, we all remember the first time we saw Kwanten playing True Blood's Jason Stackhouse. Who could forget? That's because he was coming up for air from between Maudette Pickens' legs (Danielle Sapia), so yes that does tend to get imprinted on your brain.
After six years on True Blood, however, Ryan Kwanten definitely sounds like he's ready for a change. As he told Bello magazine,
"I feel like I've sort of set myself up well beyond where I thought I would ever be, so it's time to take stock of where I am, smell some roses, and eventually make a pretty selective next decision."
Of course, there's no mention of what that next step may be but, knowing Kwanten, we probably don't have to worry too much, as the 37-year-old actor is definitely a man with an astoundingly good head on his shoulders.
For more about Ryan Kwanten, his interview with Bello magazine and a ton of summer fashion, head over to the magazine.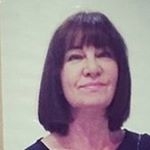 Latest posts by Michelle Topham
(see all)