Now, don't get me wrong. I like Swiss-Canadian singer Rykka. Her song 'Movies' was one of my favorite songs last year, she's talented and her taste in music is fun. But, when Rykka was chosen to represent Switzerland at Eurovision 2016 during the Swiss national selection last night, I must admit I was disappointed.
Because during her live performance of her ESC entry 'The Last of Our Kind', her vocals were so off she was struggling to hit both the high and the low notes.
'The Last of Our Kind' itself is a cool song, and a little bit different than the usual Eurovision fare. But let's just hope Rykka gets vocal lessons between now and Eurovision 2016 in Stockholm in May, or Switzerland will struggle to even make it to the final.
Watch her below.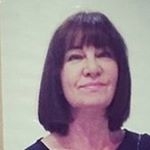 Latest posts by Michelle Topham
(see all)