American singer Ryn Weaver finally got her network debut this week on Late Show with David Letterman (man, David has been getting some good acts lately), where she sang her popular recent single 'OctaHate'.
While critics have called 'OctaHate' techno pop, Ryn Weaver herself calls it 'fairy pop' (isn't that a great name?). Whatever it is, it's different, and Ryn's voice is incredibly strong, unusual and ethereally beautiful (like a fairy?), which all together equal a winning combination.
On Letterman, however, 'OctaHate' was a bit more hard rocking than 'fairy pop', and than it is on her single and video. Not a bad thing, though. For me, it definitely worked.
'OctaHate' is from Weaver's 4-track EP 'Promises', which you can currently pick up on iTunes.
https://www.youtube.com/watch?v=QI1Xt57o_90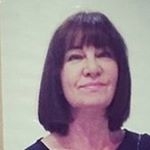 Latest posts by Michelle Topham
(see all)